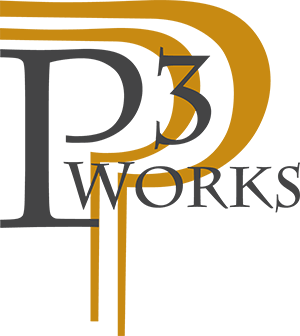 Effective March 2020, the previous administrator for the Rose Hill Public Improvement District resigned and the City of Manor has retained P3Works to serve as the administrator. Detailed information, including property information, is estimated to be uploaded in September 2020.
Please visit our Contact Us page if you have any questions or need specific information regarding your property.
All residents within the Rose Hill Public Improvement District recently received a letter stating the change in administration (pictured left). THIS IS NOT A BILL.
If you received an invoice, separate from the letter mentioned above, the amount is due for 2019, and/or previous years.
If you did NOT receive an invoice, your 2019 Installment has been paid and no further action is required on your part.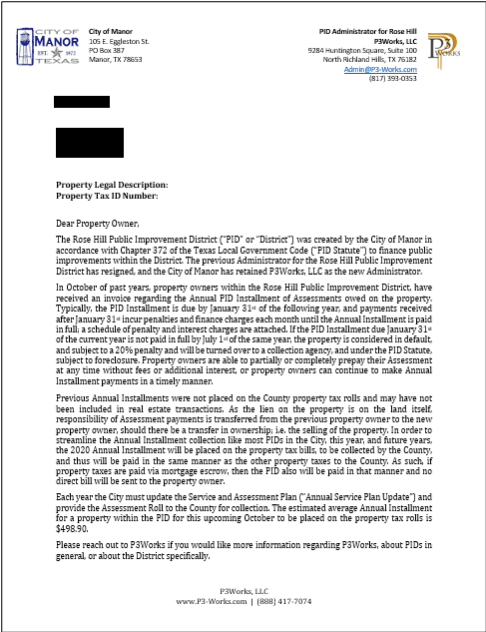 Click on the PDF to review letter.